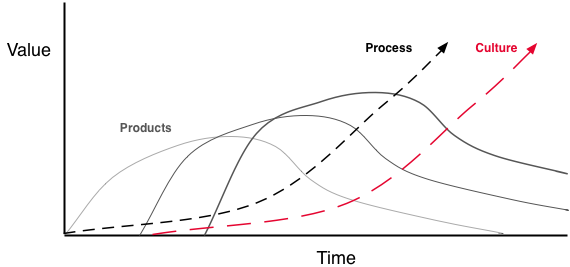 Improvements in products, process, and culture can reinforce each other over time.
Great products can have a revitilizing effect on a company's culture. But companies with poor cultures have trouble making great products.
Developing great products relies on an effective process. Cultures that acknowledge the need for process will make better products. But we're not taught process, so usually we focus on the more tangible products.
Culture can make certain kinds of products and processes possible, but culture is hard to change directly; often it changes through the context of adopting new processes and products.
One approach is to focus on product but introduce process in order for both to change the culture over time.